Philanthropy Partners of the Cape and Islands
Presents
"Fundraising 101" Breakfast Workshop
July 26, 2017
The Cape Codder Resort
8:00 a.m. to 12:00 p.m.
.
The Philanthropy Partners of the Cape and Islands is pleased to announce an educational Breakfast Workshop, "FUNDRAISING 101." This workshop is geared towards those who are new to fundraising, board members, volunteers, and others who are interested in learning more about one or more these areas in the fundraising process.  The workshop will be held on Wednesday, July 26, 2017, from 8:00 am to 12:00 pm., at the Cape Codder Resort, Route 132, Hyannis, MA, and will include a continental breakfast.This workshop meeting will cost $15 for members of the Philanthropy Partners of the Cape and Islands and $30 for non-members. Deadline for registration is Friday, July 21, 2017.
The workshop will consist of the following topics and presenters:
Pauline Neves – HopeHealth
"Moderator"
Pauline has been with HopeHealth since 2004, serving as Director of Philanthropy for the last five years. In this position, she is responsible for the leadership of a comprehensive and cost effective fund raising program with an annual revenue budget of $2.5M, including annual giving, memorial gifts, major gifts, capital campaigns, planned giving and special events. During her time at HopeHealth, Pauline led a capital initiative that raised 150% of goal. She was an essential member of the leadership team during two mergers, and served as a member of the organization-wide rebranding task force.
Pauline is a Certified Fund Raising Executive, and has a bachelor's degree in journalism from the State University of New York at New Paltz.  An involved member of the philanthropy professional community, Pauline currently serves as President of the Board of the Philanthropy Partners of the Cape & Islands. She is a frequent speaker at professional education conferences and she has served as co-chair of Philanthropy Day on Cape Cod, and as a member of the New England Association of Healthcare Philanthropy's annual conference committee.
Debbie Dougherty – Cape Cod Healthcare
"Major Gifts/Capital Campaigns"
Debbie joined the staff of Falmouth Hospital in 1991 as the Director of Marketing. Following the merger with Cape Cod Hospital in 1996, she was appointed Director of Marketing Communications for Cape Cod Healthcare (CCHC), a position she held for seven years with Cape-wide responsibilities for advertising, public relations and publication development. She was also spokesperson for CCHC, managing media contacts for all of Cape Cod Healthcare's entities. Debbie was one of the founding members and co-chair of the Women's Healthcare Task Force at Falmouth Hospital and staffed the Medical Advisory Committee, an oversight group for the CCHC Board of Trustees.  In 2003, she was appointed a Major Gifts Officer with the Cape Cod Healthcare Foundation.  In 2007, she received her designation as a Certified Fundraising Executive (CFRE) and was promoted to Senior Development Officer.
Debbie has been involved in raising funds for the development of the Clark Cancer Center, the Yawkey Emergency Center, the JML Care Center and for special projects for the Visiting Nurse Association of Cape Cod.  Debbie's previous healthcare positions included management roles with Gosnold on Cape Cod, American Red Cross Blood Services, National Medical Care and the Harvard Community Health Plan.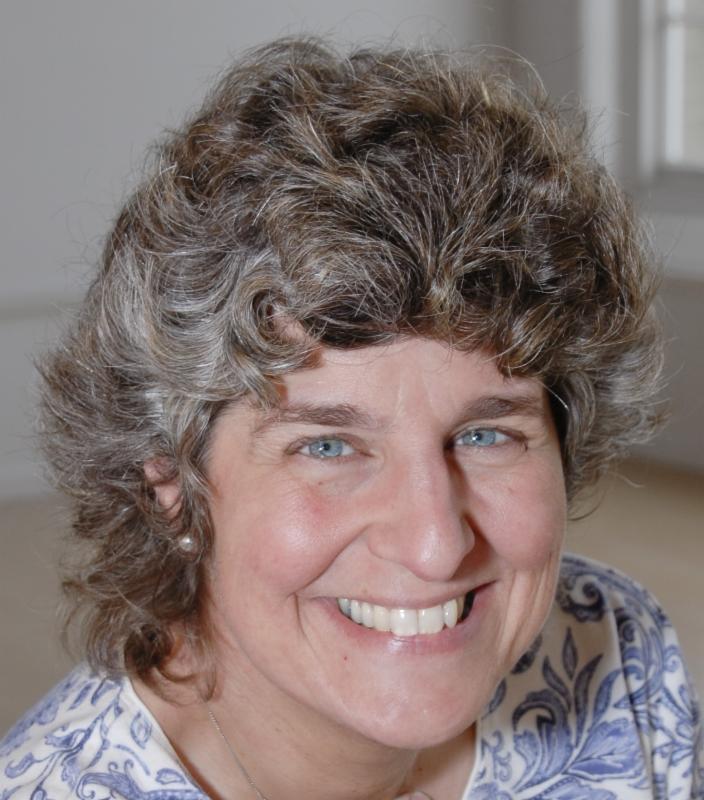 Erica Waasdorp – A Direct Solution
"Annual Fund"
Erica lives in Marstons Mills, Massachusetts.  Erica lives and breathes direct response and fundraising and can be considered a Philanthropyholic.  She works with non-profit clients all over the country as well as internationally, helping them with their appeals, monthly giving, grant writing and PR. Erica Waasdorp is a Master Trainer for the Association of Fundraising Professionals and she is  the US Ambassador for the International Fundraising Congress (IFC), held in the Netherlands in October (www.resource-alliance.org) Erica published one of the very few books on monthly giving, called Monthly Giving. The Sleeping Giant. She co-authored the Donor Perfect Monthly Giving Starter and Marketing Kits, she blogs on  #MonthlyDonorMondays for Nonprofit Pro and others and she presents in person and via webinars on anything appeals, direct mail and monthly giving.
Wendy Cullinan – Habitat for Humanity of Cape Cod
"Special Events"
Wendy Cullinan has over 25 years of experience in Event Planning having worked as the Events Planner for a 500 seat restaurant, then with a non-profit consulting firm here on Cape Cod. Currently she is the Director of Resource Development for Habitat for Humanity of Cape Cod. She is on the planning committee for Philanthropy Day. Wendy is a 35 year resident of Sandwich, where she raised her 3 children.
Dara Gannon, Cape Cod Foundation

"Grant Writing"

Dara Gannon joined The Cape Cod Foundation as Program Officer in 2013. Her responsibilities include managing the grant programs for The Cape Cod Foundation, which involves processing grant proposals, providing support to grantees and committees, and evaluating impact. Dara also manages the scholarship programs for the Foundation and supporting organization, Cape Cod Association. Dara is actively involved with the Foundation's civic leadership work, including leading the Cape-wide Youth Action Plan and CONNECT Cape Cod initiatives. Dara's community involvement includes participating on the Board of Directors for CCYP and the Cape Cod Technology Council, current Co-Chair for Philanthropy Day on Cape Cod, a member of the Workforce Investment Board Youth Council, a past graduate of the Community Leadership Institute of Cape Cod & the Islands, and was honored to be named one of the 2014 "40 Under 40" leaders by Cape & Plymouth Business Magazine. Prior to moving to the Cape in 2011, Dara lived in Boulder, CO and received a B.A. in Sociology from the University of Colorado. Dara lives in Dennis with her husband and three dogs.
.
S. Kyle Hinkle, Kyle & Company Public Relations
"Board Development"
Ms. Hinkle has over 35 years of business management experience, the last 20 years spent serving as CEO for non-profit organizations including the San Angelo Nature Center, San Angelo, TX; Orleans Chamber of Commerce, Orleans, MA; Highlands Center, Inc., Truro, MA; and currently Brewster Chamber of Commerce, Brewster, MA. She has demonstrated leadership skills training boards of directors, staff and volunteers, and working with community leaders, and has run her own consulting business for the past 15 years.  She has facilitated organization program analysis, development and strategic planning for five chambers of commerce on Cape Cod and a number of non-profit public charities in the region including We Can, Academy of Performing Arts, WOMR, and an 8-month Capacity Building project for Interfaith Council for the Homeless DBA Homeless Prevention Council.
.
Ms. Hinkle holds a Bachelor of Arts degree in communications/public relations from Angelo State University in San Angelo, TX. She has attended the U.S. Chamber of Commerce' Institute for Organization Management at the University of Georgia in Athens, GA, and holds Diamond Grading and Gem Identification Certificates from the Gemological Institute of America, Santa Monica, CA.  Ms. Hinkle resides in Eastham, MA with her husband Harry, moving to Cape Cod in 1997 following his retirement after 30+ years of service in the United States Marine Corps. She has served terms on the Town of Eastham's Finance Committee, Conservation Commission and Affordable Housing Trust.
To register online please click here!
If you are not sure if you are a current member please contact Maura White at [email protected] before registering!
Thank You!
*************************************************************************
Membership Information
Time to renew your membership with PPCI!
2016 Philanthropy Partners of the Cape and Islands memberships are expiring on
December 31, 2016.  Renew your membership now by clicking here!
Open Invitation to Join the Philanthropy Partners of the Cape and Islands!
Philanthropy Partners of the Cape and Islands (PPCI) is a non-profit, volunteer-led organization that has been in existence on Cape Cod since 1991.   PPCI members participate in lunches four times a year featuring guest speakers on topics relevant to members, including non-profit administration, fundraising, social networks, and special events.  Click here to see what's coming up for luncheons and workshops!
PPCI also hosts the annual Philanthropy Day conference.   The recent 2016 Philanthropy Day was a full day of speakers knowledgeable on a multitude of topics, extended networking opportunities, and a luncheon featuring philanthropic award presentations. Cape & Island non-profit employees, estate planners, board members, and non-profit enthusiasts all around the area attend Philanthropy Day. PPCI members receive discounted admission to this event.
If you are not already a member, we encourage you to join!  Members can attend quarterly luncheon meetings at no charge and receive discounted admission to Philanthropy Day. In addition, becoming a member means being associated with other members who share your interest and knowledge of philanthropy, offering networking and collaborating opportunities throughout the area.  Click here to join!